Welcome to the new NAED online! We told you we had something big to reveal and now we want to show off all the new features of the new site!
The next time you use your smartphone or tablet to visit naed.org, you'll notice that it's now mobile friendly. We know you use your smartphones and tablets for everything from internet searches to placing orders so we took time to ensure our website is easy to navigate from mobile devices. Here are a few more features we think you'll love:
THE RED NAVIGATION BAR

You'll notice at the top of any NAED platform that our navigation bar to the main user portals has been simplified. Here, you'll be able to access our most popular features:
The NAED Learning Center (NLC)
The NAED Learning Center is the place for your employees to find the training they need to be successful.
Connect Forum
This members-only online community allows you to ask questions, offer advice, and share experiences with one another. If you are enrolled in EPEC you gain access to the EPEC community where you can discuss homework with other students or EPEC reviewers.
My Account
This is where you can update your personal contact information.
Live Chat
Ask questions to NAED's expert Member Engagement Team.
MEMBER RESOURCES AREA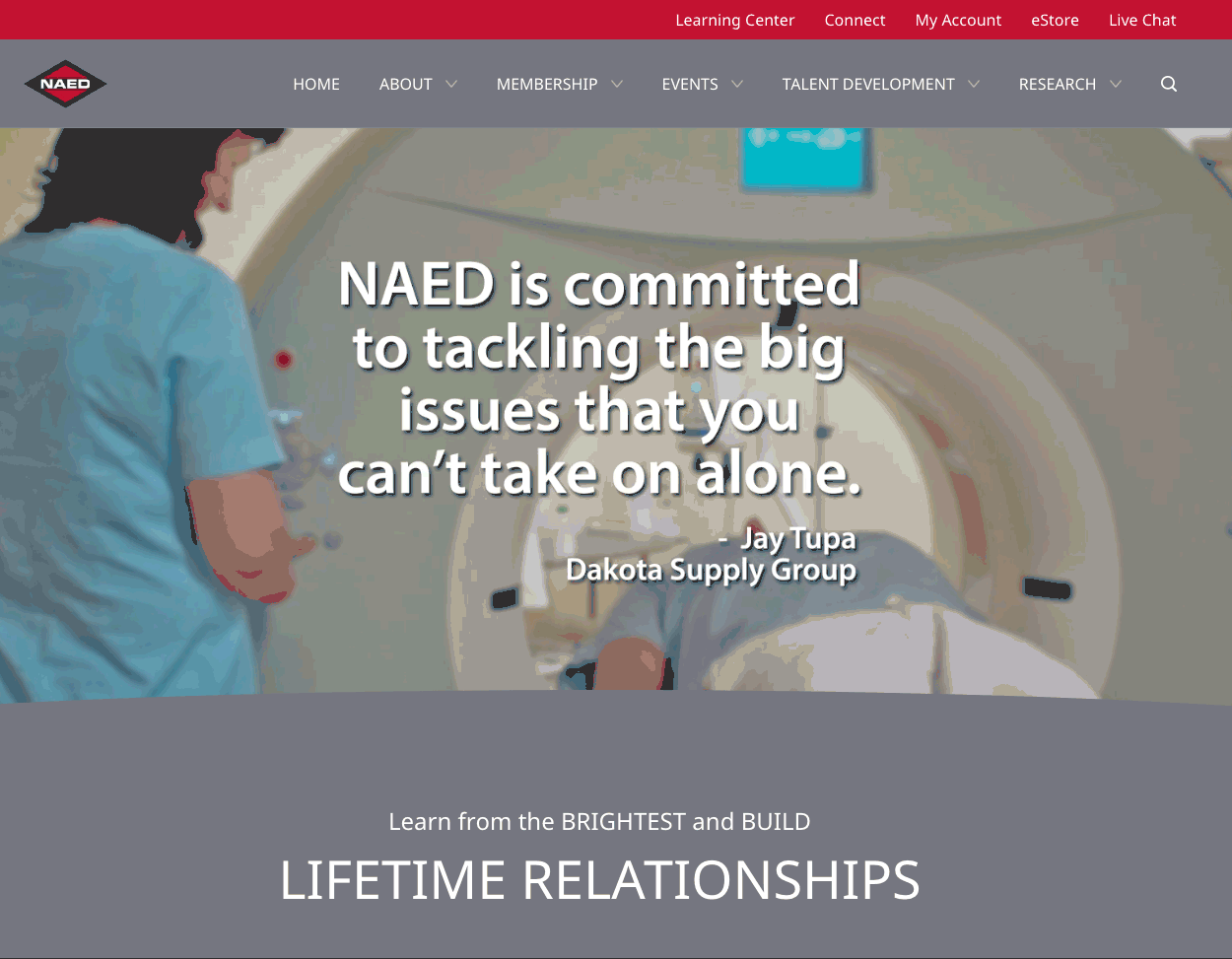 In the gray navigation bar you'll find the Membership tab and our new Member Resources area can be found in the dropdown. Member Resources will be the place for all member-related resources like the Member Directory, Government Affairs, Channel Advantage Partnership, Future Fund, Member Awards, and the Supply Chain Scorecard. Keep checking this area for new features that will be added!


BLOG SUBSCRIPTION AND COMMUNICATIONS PREFERENCES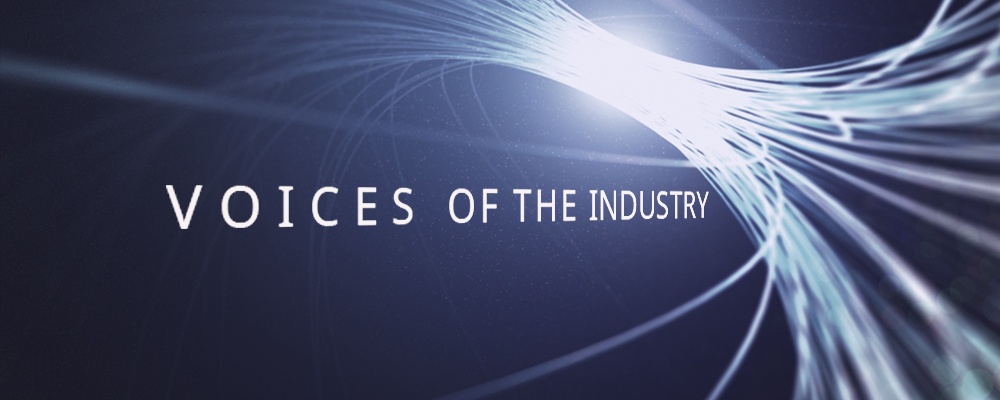 When you subscribe to the Voices of the Industry Blog, you'll receive notifications when new content is published. Provided by our senior leadership team, our blog content tackles challenges that the industry faces every day. The blog is posted on the NAED.org home page and you can also subscribe or read it from the website footer on every page.
Communication Preferences
You'll also want to make sure to update your NAED communication preferences. It's easy to opt-in to communications with NAED and select your favorite areas of interest!
SUBSCRIBE TO THE NEW NAED EVENTS CALENDAR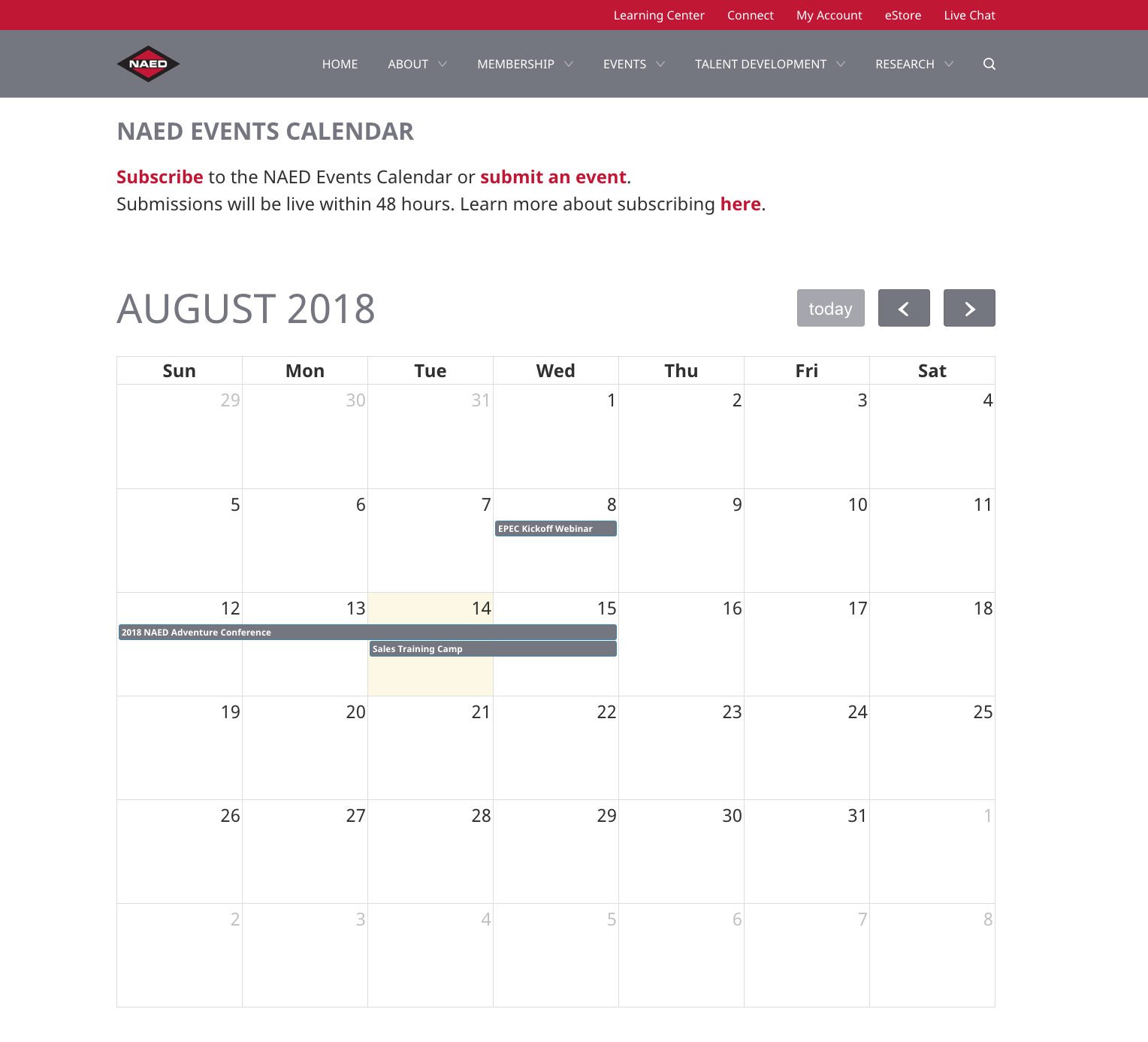 Never miss out on an NAED event! Now, you can add our calendar of events to your personal Google calendar. When you do that, you will automatically get alerts to notify you when registration is open and early bird deadlines are approaching.
IF YOU MADE IT THIS FAR...
HAVE SOME FUN LOOKING AT THE EVOLUTION OF NAED.ORG!
Post a comment below telling us your your favorite NAED website!
NAED.ORG CIRCA 1997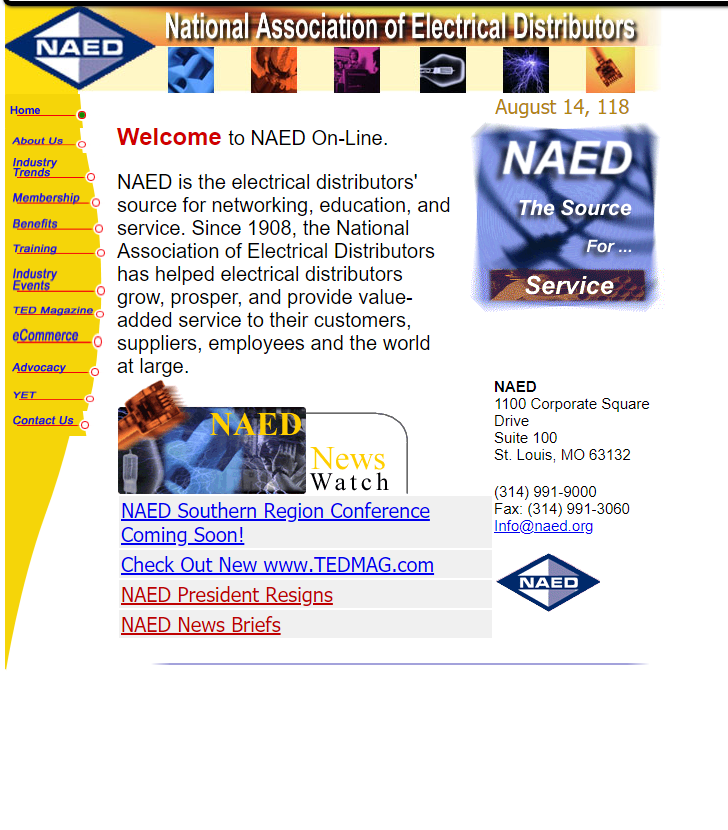 NAED CIRCA 2004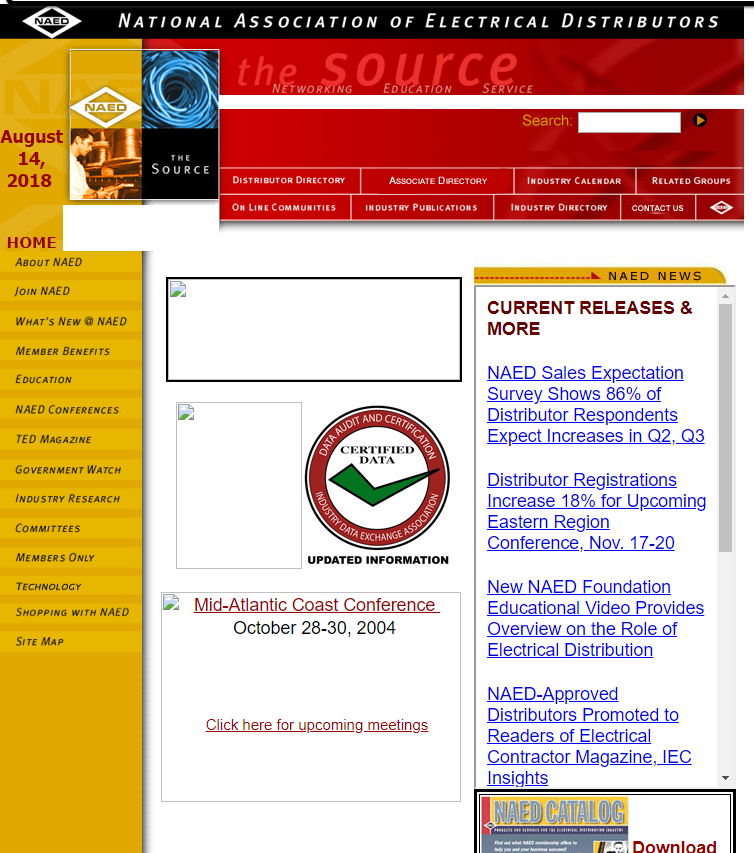 NAED CIRCA 2008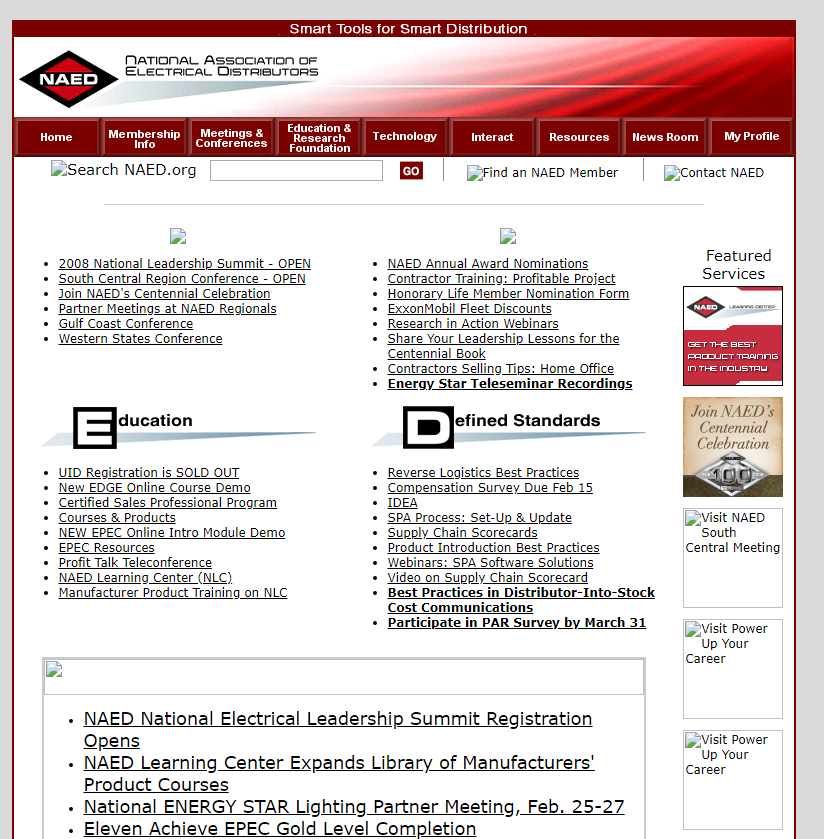 NAED CIRCA 2012