As the Women in Industry Committee Chair, I encourage all women in the industry to participate in the upcoming Forum taking place June 25-28 in San Diego. Our theme this year is "Inspire, Innovate & Initiate" and we hope that every aspect of the conference will touch on these points for you.
This event is unique because it's designed by women for women to help MOTIVATE and INSPIRE women to take the next step in the development of their careers. The Forum will bring you face-to-face with other females in the electrical distribution industry as well as inspirational speakers that can help you in your career path.
Here are three reasons why you should invest in attending the Forum:

1) Networking - You will have plenty of opportunities to make new connections with others in the industry that share similar roles, have common situations and create relationships you can lean on in the future. Our panel of industry experts will bring new understandings of our industry's past and future.

2) New tools and tips - Our education sessions will be facilitated by thought leaders and experts as they share their success stories. Diana Kander is an entrepreneur, author, and consultant, whose session will focus on the innovators skill-set.
3) Great speakers - Our keynote speaker will be Hayley Barna, co-founder of Birchbox, RAB Lighting Board Director Co-owner, and Venture Capitalist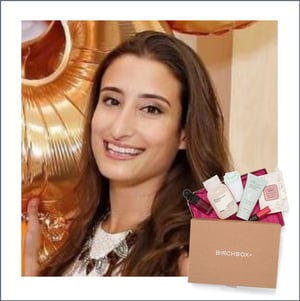 at First Round Capital. Hayley will share the lessons she has learned through her career journey from growing up in a family-owned business to starting Birchbox, and now investing in early-stage startups as the first female General Partner at First Round Capital. Hayley will guarantee to initiate your career and personal goals.
Register soon - early bird savings ends on June 4!

FUEL HER FIRE AND SHE WILL SUCCEED
If you are unable to attend you can still make a donation to the Girls Inc. charity the Forum is supporting this year.