We're less than three weeks away from the 2019 Women in Industry Forum. From June 25-27, women in the electrical distribution industry will gather in Nashville, Tennessee to connect with senior leadership from industry-leading companies, share insights on career advancement, and leverage educational opportunities.
The activities, speakers, and topics tackled have been specifically chosen to ensure attendees leave feeling inspired and empowered to take action.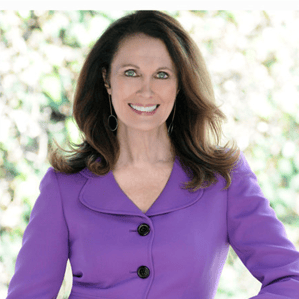 "You're either feeding hope or starving hope." – Libby Gill
Libby Gill, the first keynote of the event, formerly held corporate communications/media relations leadership positions for Sony, Universal, and Turner Broadcasting before becoming an entrepreneur in her mid-40's. Gill understands that the business landscape is fraught with change, competition, and chaos.

In her keynote, "Igniting Bold Leadership: Inspiring Purpose and Driving Performance," she guides emerging and established women leaders through workplace challenges including career advancement, gender bias, visibility and exposure, leveraging connections, and work/life balance. Gill will:
Infuse leaders - at all levels - with vision and vitality by using the research-based concepts of the Hope Theory.
Share powerful communication strategies to ensure women's voices are heard.
Help attendees tap into uniquely female strengths and identify their leadership superpower.
Show attendees how to "lean on" male counterparts to identify and reduce unconscious bias.
Gill is also an executive coach, leadership consultant, and the author of five books.
Other interesting sessions you'll want to attend are:
Strengthen Your Foundation for Success – Plan, Focus, Network, and Achieve More than you ever Imagined. By Tammy Miller, CEO of Border States Electric
Mastering your Mindset by Molly Murphy, VP US Sales, North American Sales, Electrical Sector of Eaton and Melissa Bucher, District Sales Vice President, Eaton
Work Life Integration by Lura McBride, President and CEO of Van Meter
Influencing Without Authority with Tammy Livers, SVP of Key Accounts, Sonepar USA and Joyce Lansdale, Vice President, National Accounts, Vallen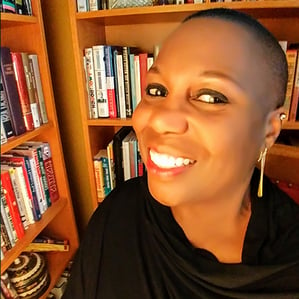 "When you walk with purpose, you collide with destiny." – Bertice Berry
The event will close with a dinner and a keynote by sociologist, researcher, and author, Bertice Berry, PhD. Berry is one of the most sought-after speakers in the country, combining her accomplishments as a researcher and sociologist with her innate talent for comedy to engage and teach audiences at the same time. Berry believes we've all been given a unique purpose and it is our obligation to find as well as use it to improve ourselves and light up the world.
Her presentation, "Becoming the Highest Version of Yourself" will encourage attendees to:
Illuminate a path for others to live and learn.
Evolve to a version of yourself that transcends competition.
Find the unique journey that will lead you to accomplish your purpose.
The best-selling author and award-winning lecturer has been named Comedian of The Year, Lecturer of the Year and Entertainer of the Year. She has published 11 best-selling books in both fiction and non-fiction. She has also won numerous awards and accolades for both her writing and presentations.
While the conference is sold out, you can still join in the conversations. Follow us on Twitter (@naed_org). We'll be tweeting about the event using the hashtag #NAEDWII.