In November, 1969, NAED officially introduced its Education Fund. The intent was to provide a full program of educational courses for various levels of management in our industry.
By December of 1970, NAED Education Foundation, which started its campaign with a goal to raise $500,000, had already received $75,000. They also had an extra $21,000 in pledges from 28 manufacturers and 46 NAED members.

In March of 1979, the Foundation added to its library of audio-visual programs by developing content for inside sales personnel with a series on the major distributor markets -- contractor, industrial, and utility. Various other specialty markets were also covered. And, a customer profile form for each market segment was included.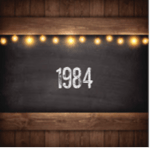 Funding exceeded previous records. Voluntary support from the NAED membership grew from 62.4% to 66.4% of the membership and from 489 to 530 companies!

The Foundation's Certified Electrical Products Specialist program (CEPS) made several strides through a series of examinations. The program was able to identify distributor sales people with proven knowledge of the products they sell.
The NAED Education Foundation introduced two new training programs called Advanced Commercial Lighting Course and Bottom Line: The Importance of Inventory Turn and Earn.

In 2009, the first CEP exam was taken. By 2012, more than 120 electrical and distributors and manufacturers invested in the 20011-2012 campaign raising more than $280 million for ongoing development.
By 2012 there were 445 CEP graduates. To date, more than 42,000 people have benefited from the Foundation. The includes 12,000 EPEC graduates. Thousands more have gained key insights form the NAED PAR Report or other benchmarking studies.
The NAED Education & Research Foundation provides education, training resources, and industry research that creates a stronger channel and industry for our members now and in the future. Times may be uncertain at this point but what about another day or week in the future? Please consider thinking about it!
In fact, right now the EPEC program has just been upgraded. That means new regulations, cutting-edge news that can make YOUR knowledge stronger and more valuable!