Shariette Jones, a Marketing Manager of Electric Supply, began attending conferences a few years ago. Soon after, she became a part of the Women In Industry Committee and started the WOI - Women of Influence at Electric Supply. Learn more about this dynamo!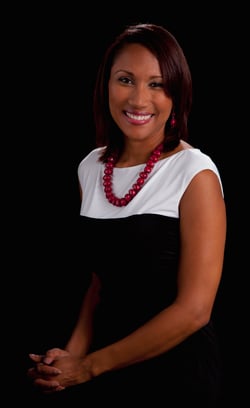 How long have you been in the industry?
I joined Electric Supply in June 1999 and have been in the industry since then.
How did you get involved in Women in Industry?
I attended my first Women In Industry (WII) Conference in 2017 and have attended the conference for the past three consecutive years. I couldn't believe that after all these years in the industry I had never heard of the WII Conference until 2017! I am grateful our then Credit Manager Denese McKinney (retired) suggested I attend and invited me to join her. I am looking forward to our virtual conference this month.
How has Women in Industry helped you in your career so far?
It's been great to learn more about the female leaders in our industry. There is a sense of community and everyone is so supportive of each other. Attending WII has helped me gain more confidence as a female leader in a male dominated industry. I've come out of my shell a bit more and I am taking more risks. After attending the 2019 WII conference, with the help of Tiffiny Coffie and Michelle Smith, I started WOI – Women of Influence – at Electric Supply. Our purpose is to connect ESI women and promote networking and mentorship. We want ESI women to feel empowered, motivated and inspired. We meet regularly and discuss topics on personal and professional development.
Why do you think women should attend Women In Industry this year?
The first time I attended, I couldn't believe we had this many female leaders in our industry. That in itself was mind blowing and I felt like I was not alone; I belonged. Each time I attended WII, I felt empowered and inspired by the speakers and the people I met. I learned a lot. It was time well spent.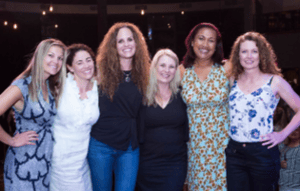 This year's virtual program has a powerful educational track with great topics and dynamic speakers on the agenda. The topics are relevant addressing current economic conditions, change, and leadership.
Attendees will get the opportunity to learn from experts and industry leaders, and connect with other women in the industry. At the end, you will finish the day inspired and ready to take on today's challenges and embrace what the future holds. You will have a new found passion for your career and workplace. This year I will miss seeing all the friends I made at WII but regardless, this conference is a great way to connect, learn, and be inspired as women in our industry and the virtual conference will be a great success. I look forward to June 25th!