Brandilyn Johnson, a Senior Product Manager of Houston Wire & Cable, is on a mission to ensure her fellow coworkers have the opportunity to enrich their career through NAED educational offerings. Read why she got involved.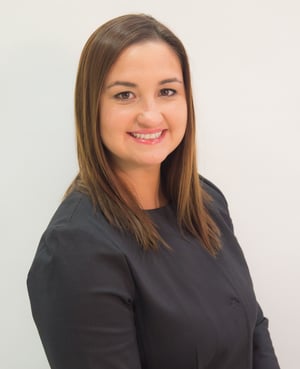 Q: Your organization is enhancing their culture of learning and you are helping to spearhead efforts. What inspired you to do that?
A. We have some of the most knowledgeable sales and operations people within our organization who are experts at customer service, product knowledge, and logistics. I was inspired to join the education effort because I have had the opportunity to learn from so many coworkers who have dedicated their valuable time and energy to teach me. Our learning enhancement program is driven by the need to provide a consistent level of product and service training to every employee without limitation on physical location.
Q: You guys are rolling out enterprise-wide training with NAED this month. Why did you choose NAED to help?
A. The flexibility of NAED's learning management system was unlike any of the other programs we evaluated. NAED's system allowed us to customize a training program for each role within our organization and combine our own courses with NAED industry courses. Current and new employees receive job relevant courses based on a tailored syllabus to meet their functional job requirements. If they wish to be promoted or get more responsibilities – they will be required to take classes that support that promotion or function and pass those classes.
Q: How will the organization encourage people to participate?
A: As we get ready to roll out the new system it was really important that everyone be included so we have over 400 employees signed up. The courses are new and engaging with video content, animations, and knowledge checks which feel more like games. Each person who successfully completes a course receives a certificate and we will be spotlighting employee achievements frequently and often, and since we already have a culture of "transferring knowledge" to our customers – this tool allows HWC to provide even more value to our Channel Partners.
Speak with the Member Engagement Team to learn how our programs can benefit you and your organization!