If you dream of leading a team or improving your leadership skills, you might want to sign up for the LEAD Conference to gain some insights to sharpen your skills.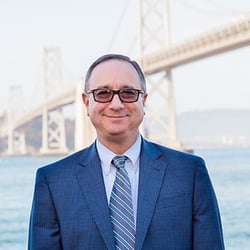 But, there are also other activities you should be doing. That's why we're talking to James (Wes) Smith, President of Mayer and the Chair of NAED's Board of Directors.
Mayer, a privately-held business, employs more than 1,500 associates in more than 80 locations across 14 states. It is one of the nation's largest wholesale distributors of electrical products and equipment, connected solutions, lighting, digital tools, DataCom technologies, power distribution, and automation and control systems.
Wes has been in the industry for more than 30 years.
"Leaders are not born into being," he says. "Leaders are created through the sum total of morality, courage, learning, and hard work."
One of the aspects of a good leader is someone who's always looking to educate themselves.
"Leaders tend to be voracious learners," he says. "And they aren't limited to subject matter. Reading expands the mind, creates knowledge, and enables the ability to think."
He's right. According to this article, 9 Science-Backed Ways Reading Makes You Smarter and the infographic, "Reading evolves our theory of mind; essentially a way of thinking and understanding about your own mental state as well as the mindset of others."
Wes is an avid reader and learner. He cites his mentor, Charles Collat, Chairman Emeritus of Mayer, as a prime example.
"Charles reads more books in a year than most read in a lifetime," Wes said. (And for the record, audio books count too.)
But it's not just books. There are other ways to consume content that beefs up your brain.
"I often read two hours a day," Wes says. "I also consume content through audio books or podcasts.
Wes points out that what you read or listen to should be diverse and challenging.
"I also listen to this week in Microbiology and this week in Virology. I was listening to these before the coronavirus. What I appreciate is the scientific method of how to study and solve complex problems," he says.
According to a study involving Human Brain Mapping, reading is a catalyst for brain activation as it:
Sharpens visual memory recall
Improves decision-making,
Enables us to greater understand emotions
Boosts vocabulary and verbal skills.
According to the article,"Being exposed to different social constructs, philosophies, images, ideas and metaphors keep the brain active."

As Wes points out, "Age has nothing to do with being current, learning does. Readers are educated and informed."
What Wes' been reading lately: "Red Notice" by Bill Browder and "Zero to One" by Peter Thiel and Blake Master
Wes' Favorite Podcast right now is: "The Verdict" with Ted Cruz. "Senator Cruz's podcast has become the #1 podcast show in America since its first episode on January 21. Ted Cruz is a Harvard Law Graduate and one of the best debaters on the planet. He can talk about just about anything."
Learn a bit more from Wes during his opening session. And don't forget there's a number of leadership experts to help you on your journey as well! To learn more or register...