In a few weeks, many NAED members and staff will travel to San Francisco for the 2019 National Meeting, eager to discuss current industry events, celebrate the Foundation's 50th anniversary, and take home some interesting information to help them shape the future of their businesses.
For years, we as a collective, have been watching the business landscape transform. Our industry needs to evolve as well. Afterall, "Tomorrow belongs to those who prepare for it today…"
The two fascinating keynote speakers were specifically chosen for the meeting – as they both understand the importance of this movement all too well.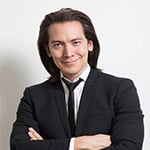 Mike Walsh, a bestselling author and CEO of a global innovation research agency, will speak on Designing Your Business for the 21st Century, outlining the megatrends shaping the future of business and consumer behavior. He will also highlight lessons learned from successful Fortune 500 companies on leveraging disruptive innovation, adopting a data-driven mindset, and leading change through digital transformation.
What makes Walsh's method effective and fresh? According to his site, "Rather than focusing on the distant future, he takes an anthropological approach - scanning the near horizon for emerging technologies and disruptive shifts in human behavior, and then translating these into pragmatic plans for digital transformation."
In fact, Walsh is constantly travelling the world in search of the next big thing, helping companies understand the strategic impact of shifts in consumer behavior.
Walsh's keynote is slated for Sunday morning. His fireside chat will immediately follow.
While many business leaders have experienced the power of technological disruption firsthand, they often fail to pivot and adopt to a new approach. That's because being a great leader in today's exponential environment requires vision, along with an ability to thrive in ambiguity, and the courage to experiment, while ultimately inspiring and empowering others.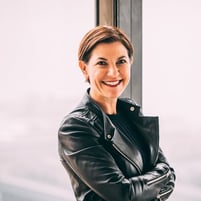 Lisa Kay Solomon, a best-selling author, educator, and thought leader will speak at Monday's keynote and later, a fireside chat, on helping leaders become more creative, flexible, and resilient in the face of complexity and change.
Solomon shares that an essential ingredient to success is, "to be proactive, to use our maker mind, to think differently about what's ahead."
She'll discuss concrete, actionable steps, you can embrace to thrive the sea of ambiguity and optimize the possibility in today's world. She'll also provide methods for overcoming roadblocks to progress in organizations clinging to outmoded cultures of resistance and pessimism.
As a TEDx speaker, Solomon frequently speaks at leading business schools across the country and at dozens of global innovation and leadership events.
Keep up on the latest discussions via Twitter (#NAEDNat).