Robbie Bach, Former Chief Xbox Officer for Microsoft, is using his strategic and leadership skills to help individuals, and organizations drive transformative change within business and civic institutions.
And, on Tuesday, November 12, attendees of the NAED Eastern Region Conference in Tampa, FL will get a chance to hear Bach's message firsthand.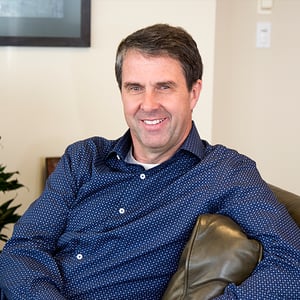 While many business leaders have experienced the power of technological disruption, they often fail to pivot and adopt a new approach. That's because being a great leader in today's exponential environment requires vision and an ability to thrive in ambiguity. Also important is courage to experiment, while ultimately inspiring and empowering others.
The only constant in this world is change. So what new tools or ideas can help transform a company before it is 'Ubered' by someone else? Bach, an innovation expert and the author of "Xbox Revisited: A Game Plan for Corporate and Civic Renewal", has developed a clear approach to driving innovation based on his Microsoft experiences. Far from a technology talk, Robbie uses his past knowledge to demonstrate the strategic, operational, and cultural initiatives required to turn ever-present disruptions into profitable business opportunities.
In 2010, Bach retired from Microsoft as the company's President of the Entertainment and Devices Division. He now works as a Civic Engineer with corporate, philanthropic, and civic organizations who are driving positive change in our communities. He lectures extensively at a variety of universities while speaking with corporate, civic, and trade association audiences across the country. In 2015, he completed his first book, Xbox Revisited: A Game Plan for Corporate and Civic Renewal.
Check out the schedule to see other presenters in the line-up. Or, register for the conference!